Poulin Construction Team Members
Poulin Construction's talented employees are its most valuable asset. Our success as a company relies on the strength of our people. Our Project Managers meet regularly with clients, handle the administrative duties, procure subcontractors and suppliers, and set up the projects for success. Our Field Superintendents coordinate the workflow, manage materials and equipment, update schedules and keep the projects on track. Our Carpenters assist our Superintendents, install rough or finish carpentry and complete punch lists in a timely manner.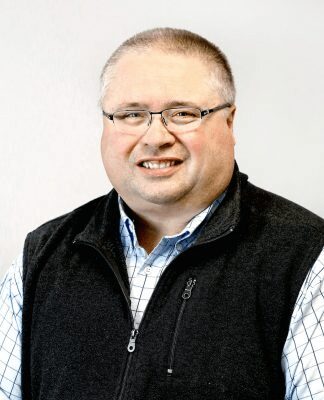 Brent A. Poulin, President
After graduating from Clarkson University with a Bachelor of Science degree in Civil Engineering, Brent joined the company as a project manager/estimator. Now a second generation family business owner, Brent has over 30 years of experience in construction with varying building types and sizes ranging up to $20 million. Projects include both new and renovated projects for clients in retail, restaurant, schools, housing, federal government, car dealerships, financial, hospitality and convenience stores/gas stations.
Brent takes an active role in business development, client relations, estimating, pre-construction, contract negotiations and company administration. He reviews every project to ensure that the quality, cleanliness and timely completion meets expectations. His mission is to have a satisfied customer every time. 
Let our experienced team exceed your expectations. Contact us today.